Stellenbosch Wine Routes invites the whole family to taste, eat and play…
published on:
06 April 2017
Are you stressing about keeping the kids busy during the holidays? Stress no more, here are 5 THINGS TO DO on the Stellenbosch Wine Routes that are family friendly and will keep the little ones occupied while mom & dad kick back and relax (and maybe taste some of Stellenbosch's finest).
Duck Parade (and more) at Vergenoegd Wine Farm
A paradise for old and young offering old fashioned entertainment for kids. Outdoor games, giant chalk boards and a firm favourite, the daily duck parades - a sight to behold.
The flock of 1000 strong Indian Runner Ducks are paraded to and from "work" (yes, their job is to control pests and insects in the vineyards) as follows:
Mon - Fri: 09h45, 12h30 & 15h30
Weekends and Public Holidays: 10h00 & 12h30 & 15h30.
Or do a DUCK TOUR (R20 per adult and R10 for kids under 12)
Mum and dad can browse and enjoy the weekend market (Family Market - Easter addition | Friday 14 April - Monday 17 April from 9h00 till 15h00) while the little ones play or try their hand at cookie decorating (Cookie decorating can be ordered anytime for R75) - what's not to love?
And don't miss the Easter Egg Hunt… offered at 10h00 daily from Friday 14 April to Monday 17 April.
Cost: R120 includes: the egg hunt, a white egg at the end of the hunt, painting of the white egg as well as a cut-out shape (arts & crafts), jumping castle and lawn games including an egg and spoon race, barrel roll, etc. Tickets will be available from the farm every morning before 10h00.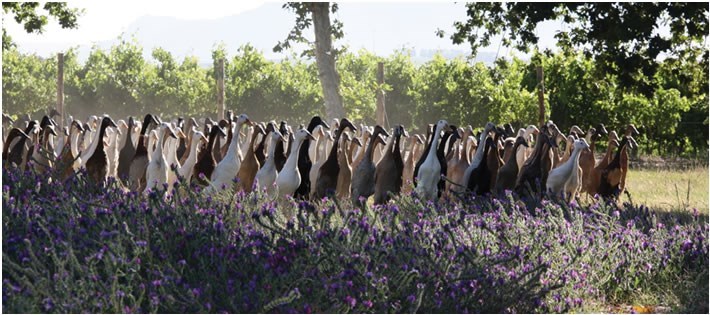 Eagle Encounter (and more) at Spier Wine Farm
Visit the Eagle Encounter and enjoy not only personal encounters but watch one of the spectacular interactive flying shows. The Eagle Encounters also offers a special Easter egg hunt from 14 to 16 April.
Time: Monday - Sunday 09h30 to 17h00
Price: Adults R75, Children R65, Students (with student cards) and Pensioners R65
If birds are not your thing there are plenty activities at Spier to keep the young ones occupied. Think bamboo forests, picnics, grape juice tastings and more!
For the over 12 and adventurous bunch try a Segway tour – it promises to be a not-to-be-forgotten adventure!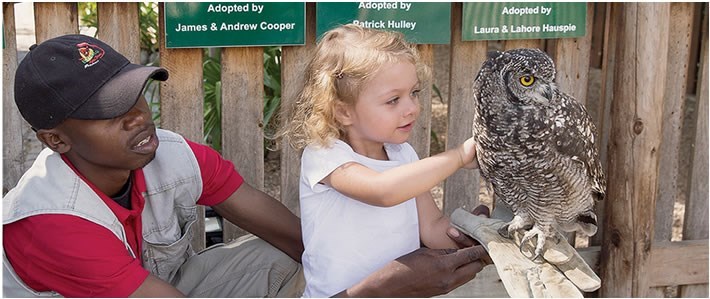 Big Cat Park (and Game Drives) at Vredenheim Wine Estate
Keeping to all things wild-life, don't miss a visit to the Big Cat Park where you will meet lions, cheetahs, leopards, caracal and tigers. Vredenheim provides a place of sanctuary for these animals in large enclosures with the purpose to educate the public about the animals. Open daily from 9am - 4pm.
Or climb aboard Vredenheim's Game Drive Express (tractor and trailer with comfortable seats) for a two-hour guided tour exploring the estate like no other on Wednesdays, Fridays, Saturdays and Sundays (R150 for children / R195 for adults – includes a beverage and snack platter).
Family friendly Middelvlei Wine Estate
A family-run working wine farm offering fun activities for big and small. From a (non-alcoholic) tasting (R45) for children where they will learn to use and test their senses to identify different flavours, textures and tastes just like the adults do in a grownup wine tasting to expansive outside spaces with an oversized sandpit and plenty toys. Or feed the farm animals, from chickens to goats and tortoises to wallabies.
The whole family can feast on an authentic braai lunch including braaibroodjies, lamb chops, boerewors, chicken sosatie, pumpkin fritters and salad. Special menu available for children.
Closed on Friday 14 April
Tasting experiences and Childs Play
There are quite a few farms around the Stellenbosch and Helderberg area offering special tastings for children. Check out Eikendal offering Kiddies Cookie Tastings at R30 & Weekend tractor rides from 11h00 to 15h00 (www.eikendal.com) or Koelenhof (www.koelenhof.co.za) and Neethlingshof (www.neethlingshof.co.za) for non-alcoholic tastings.
Vergelegen (www.vergelegen.co.za), Tokara (the Deli) (www.tokara.co.za) and Warwick (www.warwickwine.com) are some of the estates offering playgrounds for children with jungle gyms, games and toys, nooks and corners for playing and exploring. Also ask about the kiddies menu options.
So load up the car and visit the Stellenbosch winelands – everyone is welcome!
For more recommendations and tips, please contact the Stellenbosch Wine Routes Visitor Centre located in the historical centre of Stellenbosch at 47 Church Street or send an email to info@wineroute.co.za.