Middelvlei celebrates a century of wine-making
published on:
24 May 2019
"Those who do not honour the past, do not deserve the future." This Dutch expression encapsulates the history of Middelvlei on the outskirts of Stellenbosch where a 100 years of making fine and award-winning wines by three generations of Mombergs is celebrated this year.
Middelvlei's rich history and proud traditions started in 1919 when two brothers, Tinnie and Niels Momberg, bought the farm for £3000. A year later the first juice was pressed, mainly for fortified wines. Their two sons, Stiljan (the quiet one) and Jan Bek (the NOT so quiet one), inherited the farm in 1959. The seminal moment in the estate's history was in 1963 when Stiljan bought his cousin's half share of the farm to become sole proprietor.

The latest generation of Mombergs running Middelvlei, Tinnie and Ben, have blended modern winemaking and viticultural techniques with tried-and-tested methods, and, together with the marketing skills of Ben's wife, Jeanneret, have created a potent force on the Cape wine scene.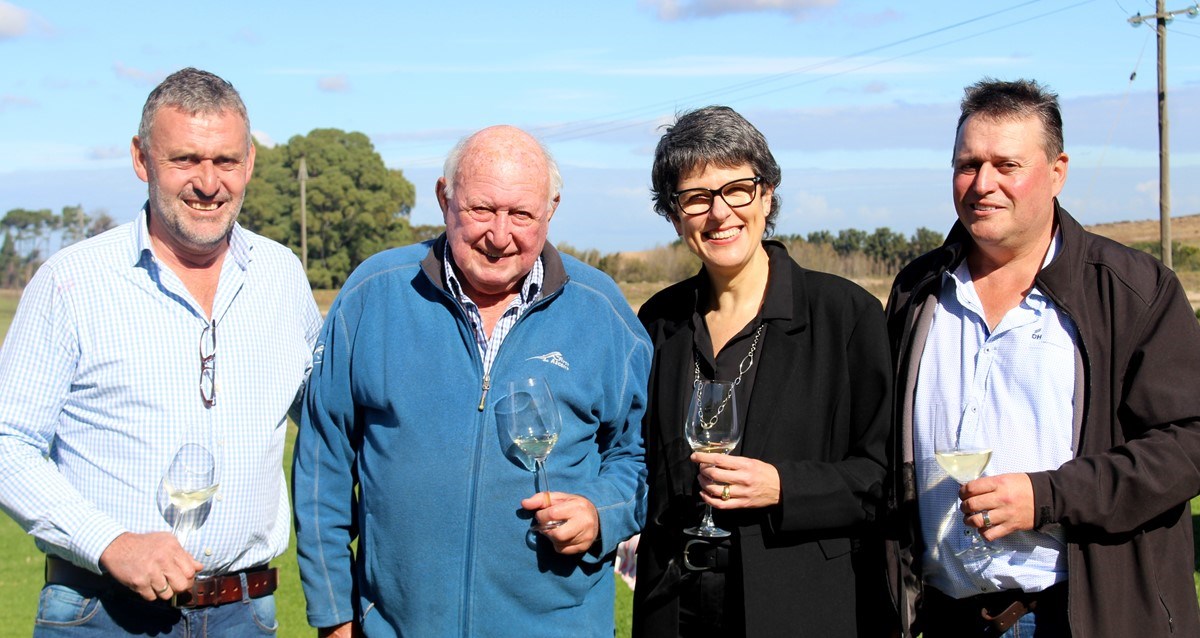 Ben, Stiljan, Jeanneret & Tinnie Momberg


The mature vineyards are kept in prime condition, while new plantings are carefully selected to suit the terroir. The body and backbone contributed by the mature vines are complemented by fresh fruitiness derived from more recent plantings.

Winemaking at Middelvlei is focused on embracing more fruit-forward wines with smoother tannins, a process starting in the vineyards and continuing in the cellar.

The premium range, called Middelvlei, consists of a Free-Run Pinotage, a Cabernet Sauvignon, a Shiraz, a Pinotage Merlot and an Unoaked Chardonnay.

This range is neatly book-ended by the Momberg, a super-premium blend of pinotage, shiraz, cabernet sauvignon and merlot, all matured in new French oak, and Rooster, an easy-drinking wine. The Rooster range consists out of a lightly wooded Chardonnay, Sauvignon Blanc, Merlot and Shiraz.

For more information visit www.middelvlei.co.za.