Out & About with wine.co.za - Alto & Middelvlei Centenaries I Boplaas' Portuguese Journey I Distell Inter Hotel Challenge I Kunjani Excellence
published on:
31 May 2019
Magnificent May. We witnessed the historic centenaries of Alto and Middelvlei, took a journey with Boplaas, admired excellence with the Distell Inter Hotel challenge and indulged in the elegance of Kunjani.
Alto - Classic Red Wine producer celebrates 100 years of winemaking with Bertho vd Westhuizen
Bertho van der Westhuizen is Alto's 5th winemaker in a century. This is remarkable in itself, but there is more! Bertho's dad, Schalk was the previous winemaker and before him, Hempies du Toit (5 times capped Springbok rugby player) and his dad Piet du Toit were the 2 previous winemakers. Not common to have 2 father-and-son winemakers at the same farm.
The Malan family planted the first vineyards in 1919 - just after the 1st World War ended, and focused on red wines, possibly one of the first to prove that this area was best suited to red wines - the golden triangle on the hills of the Stellenbosch mountains.
Middelvlei and Momberg families celebrate 100 years of wine farming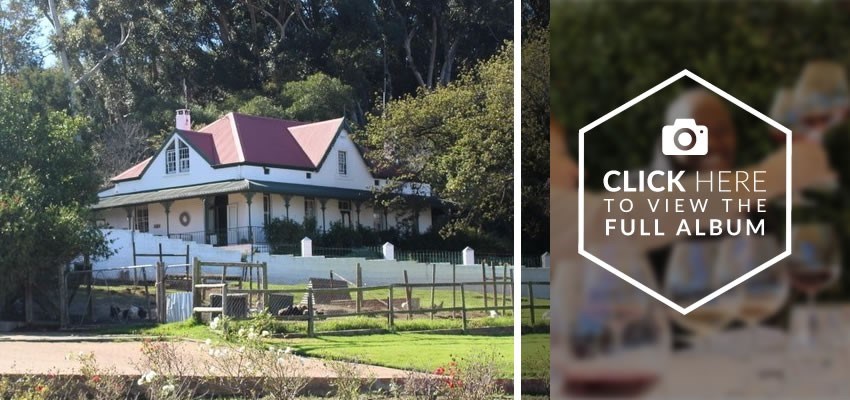 Middelvlei really is a little oasis of quiet farm life not quite outside Stellenbosch, just near the Oude Libertas Centre. The Momberg family offer something unique and unparalleled in the winelands - the good old South African Braai - on a daily basis!
The Momberg family purchased the farm Middelvlei in 1919, and the wine they made originally was sold in bulk to Distillers (predecessor to Distell).
Cousins Stiljan (father of current caretakers Ben & Tinnie the winemaker) and his cousin Jan Bek (just love these nicknames!) inherited the farm from their fathers and Jan Bek who was also an active politician of the time, joined the ANC and was an active member from 1992 until he died.
Boplaas takes us on a Portuguese journey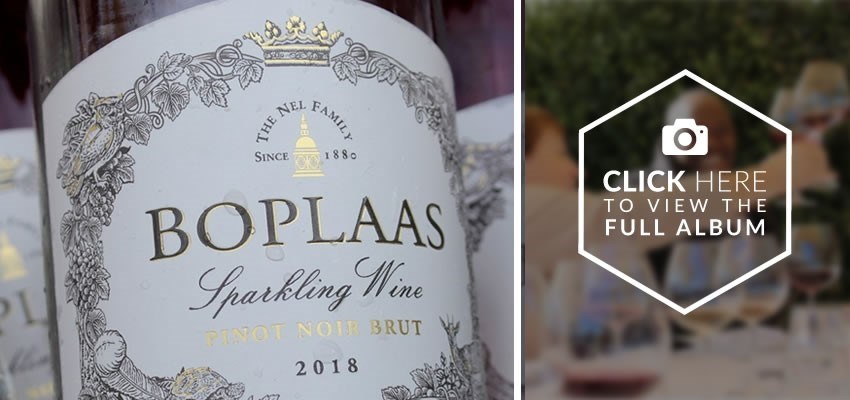 Brandy was first distilled and exported to London from Boplaas by Daniel Nel in 1880, and now, 140 years later, his namesake, Daniel is distilling brandy at the farm again, and expanded the portfolio to include whisky, brandy and gin.
A fortunate group of media and trade were taken through a journey through the Boplaas family's vast product line at Jonkershuis, at Groot Constantia, which patriarch Carel jokingly says he will be claiming soon, as he is a descendant of previous owners, the Cloete family!
Distell Inter Hotel Challenge Grape to Glass at Pongracz
The Distell Inter Hotel Challenge offers plenty of learning opportunities for competing Wine Steward and Chef candidates from the various hotels.
One of the valuable educational experiences available is the Grape to Glass experience, where the candidates visit their matched wineries to hear it from the winemakers themselves.
Pongracz is one of South Africa's top Cap Classique producers with their Pongrácz Blanc de Blanc MCC, non-vintage winning the Vertex award at the 2018 Veritas awards - the best wine on the show!
Kunjani Wines - Bold, contemporary and well worth a visit
I love red - so I was delighted that the invitation to the Kunjani relaunch recommended a touch of red for their dress code.
Kunjani Wines is situated on the Devon Vale road (not accessible from JC le Roux or Devon Valley) and is one of Stellenbosch's more recent additions to the wine world. They offer not only wines made by Carmen Stevens, the first black female wine-maker in South Africa, but also accommodation and delicious food from their restaurant by the very gorgeous Head Chef Lamek Mnisi.